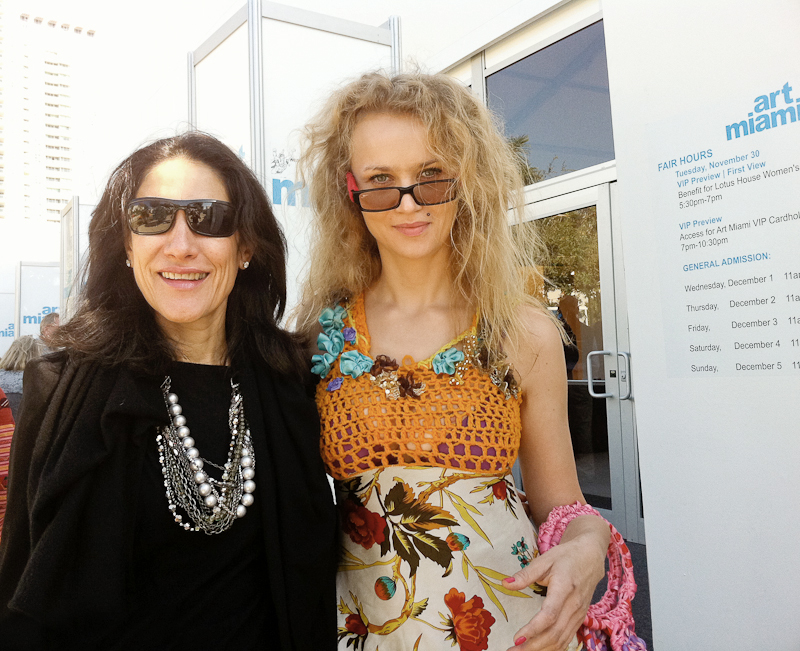 Curator Manon Slome & Artist Olek
Manon Slome is the founder of No Longer Empty, [NLE].
Olek is an artist who crochets yarn over iconic sculptures, found objects and people to bring awareness to critical humanitarian causes around-the-world.
Dustin Yellin
Artist, curator and founder of Pioneer Works located in Red Hook, Brooklyn, New York.
Bosco Sodi
Artist Bosco Sodi photographed in his studio located in Red Hook, Brooklyn, New York. He is known for his colorful, textural large-scale paintings.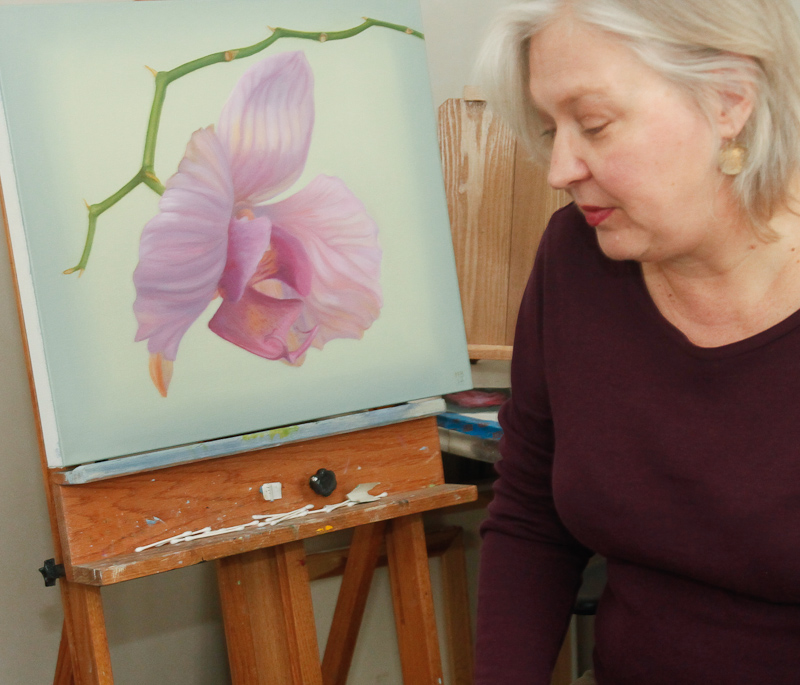 Marissa Bridge
Artist lives in New York City and East Quogue, NY. A fine-art painter known for her layered oil paintings, a study in emotional impact.
Peter Marcelle
Art curator and philanthropist. Owner Peter Marcelle Project Art Gallery in New York City and Southampton, NewYork.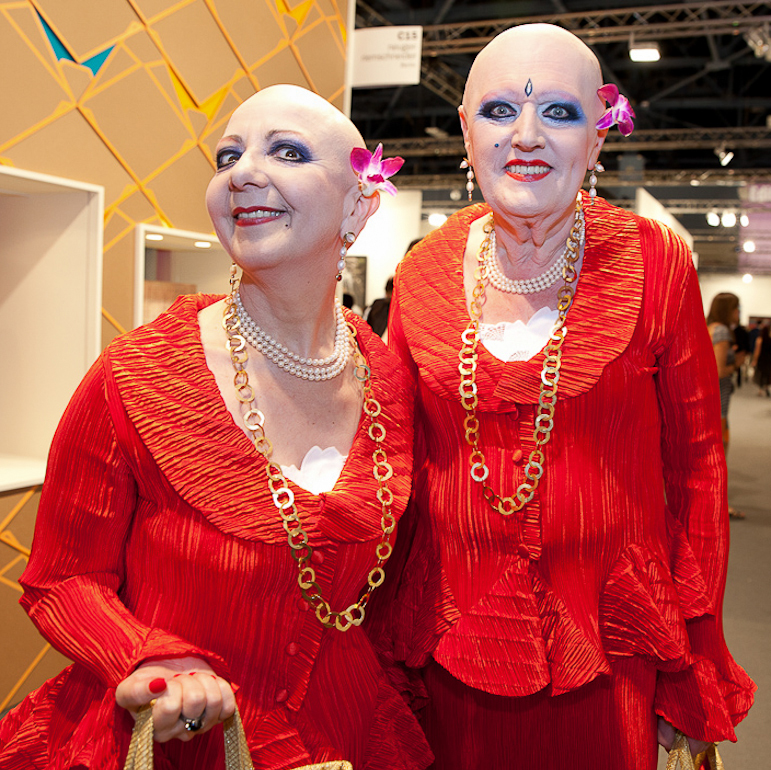 Eva and Adele
Art Fair regulars, a couple they dress alike sporting their signature bald heads. Featured here at Art Miami, 2013.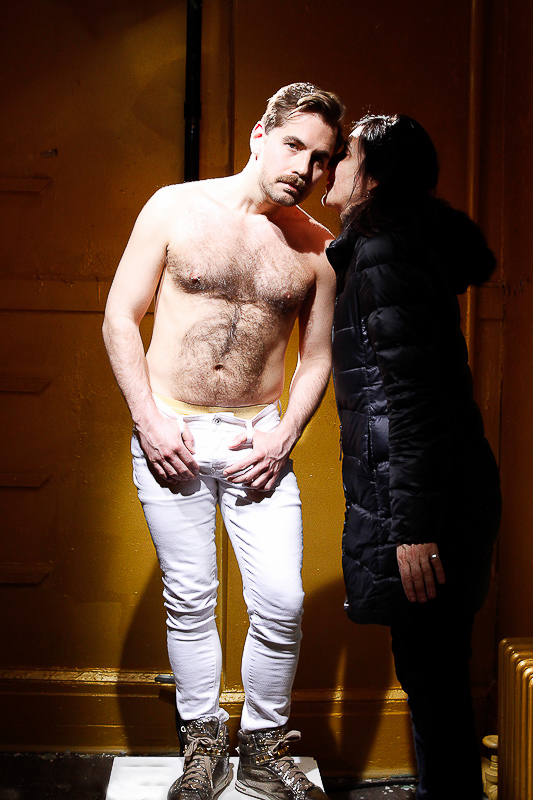 Sean Fader and Gabrielle Selz
Artist Sean Fader and writer Gabrielle Selz. Seen here at Spring Break Art Fair 2014.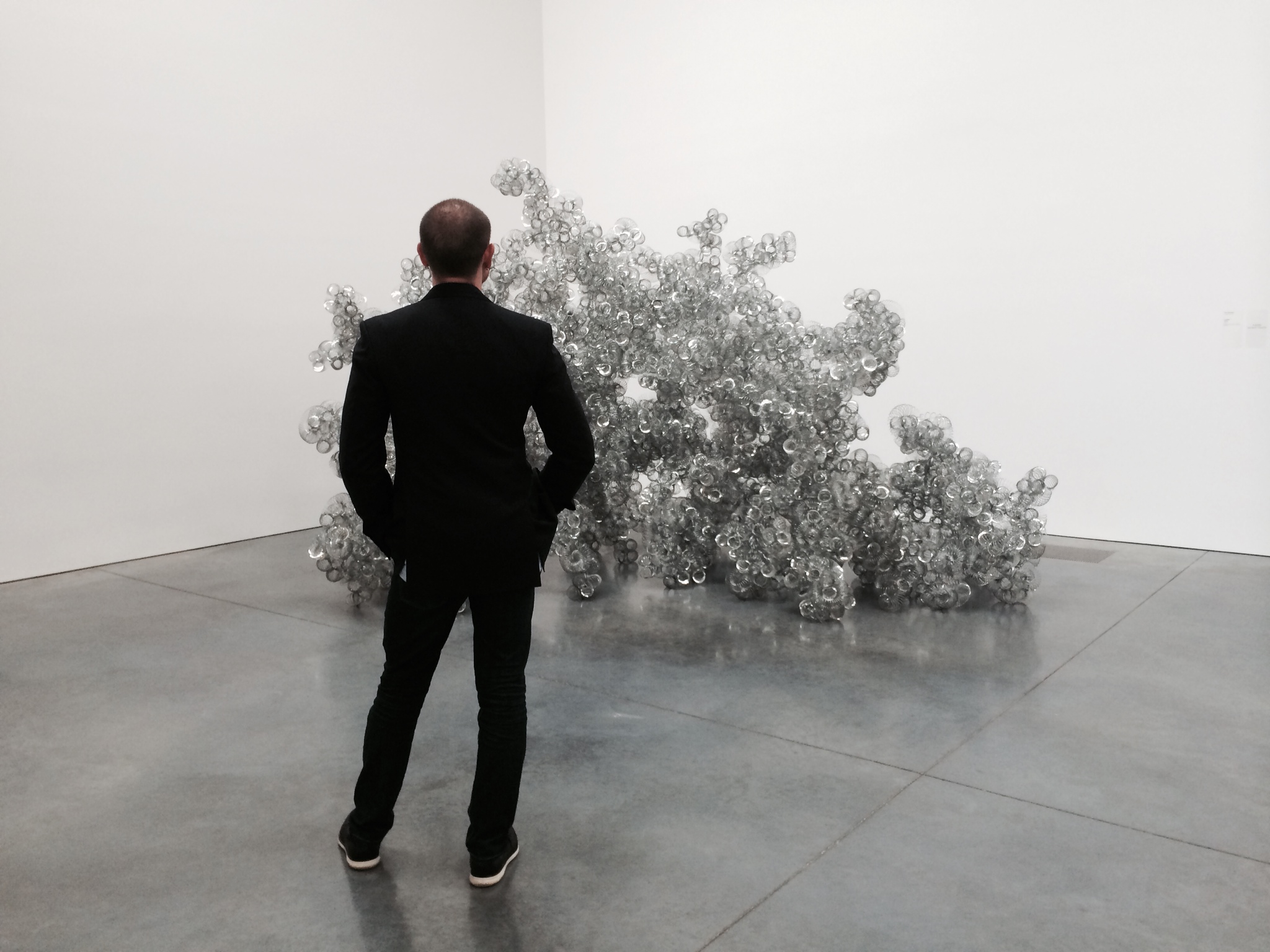 Julian Navarro
Artist, curator and producer of Art Miami and Art Southampton. Viewing Tara Donovan at the Parrish Art Museum, summer 2015.
Greg Haberny
Artist Greg Haberny. Known for his eclectic installation mash-ups, "Kraft" installation [Lyons Weir Gallery] at Context Miami, 2013.
Mark Borghi
Art curator, owner Mark Borghi Fine Art Gallery in Bridgehampton, New York. Featured in front of Frank Stella's, "Le Rêve de d'Alembert" at Art Miami, 2014.
Damian Roman
Curator and owner Damian Roman Fine Art, East Hampton, New York.
Alexandre Arrechea
Contemporary Cuban Artist. Represented by Magnan Metz Gallery, New York.
Kathryn Markel
Laura Grenning
Tsuyoshi Maekawa
Lynda Kahn (l.), Klause Ottmann (c.) and Ellen Kahn